Dr. William Dellinger works hard to be the best McDonough Cosmetic Dentist he can be.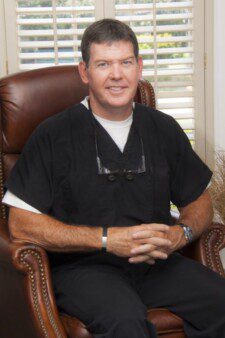 Dr. Dellinger and his kind, caring staff take great pride in creating beautiful, life changing smiles for his patients. Go ahead and enhance your smile with a dental cleaning, tooth whitening and tooth veneers. Your new smile might help you land a date with that special someone. A confident smile may get you through that job interview and help you land your dream job. And, most important, your new smile from Dr. Dellinger will make you happy; you'll never stop smiling!
Cosmetic services menu:
What are dental veneers?
Should I have porcelain veneers?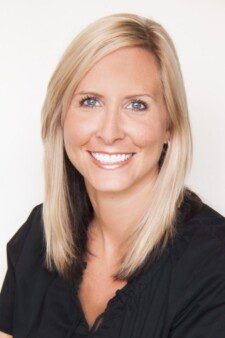 Dr. Dellinger has over 20 years of experience in cosmetic dentistry. If dental cleanings and tooth bleaching are not getting your smile bright enough we can help. Or, if your smile is crooked with overlapped, scrambled and stained teeth we can be of service. And, if you have a dental diastema, also known as open spaces between your teeth, Dr. Delllinger and his team have affordable, beautiful, life changing answers for you:
Porcelain dental veneers
Dr. Dellinger is always conservative in his tooth preparation. He always creates a minimal prep dental veneer. He carefully removes only the minimal amount of your own tooth in order to create the best New You smile for you. He may have to place a full porcelain crown over a badly decayed or root canal treated smile teeth.
In all cases Dr. Dellinger and his team will discuss any smile design options with you. He and his caring staff also know that the cost of dental veneers is important to you. His office will work with you to help you fit your smile makeover into your budget.
Is one hour whitening like Zoom and BrightSmile better than home whitening options for teeth bleaching?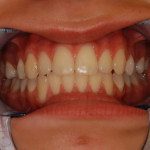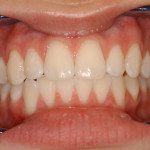 Dr. Dellinger and his engaging, high energy, wonderful staff simply want all of their patients to have a healthy happy beautiful smile. They are experts in helping to evaluate your individual case and individual needs in order to help you achieve the whitest, brightest smile possible. Crest white strips may be strong enough as an affordable solution for teenagers. For older, more stained teeth, tooth sensitivity can be an issue as higher strength carbamide peroxide bleaching and hydrogen peroxide bleaching is needed. Dr. Dellinger and his staff will help you decide whether home bleaching trays at lower strength or in office whitening is the best option for you. It is important that you as comfortable, with as little sensitivity as possible while your smile is brightened.
If your teeth are too darkly stained, filled with old cavity fillings, cracked, or have dental diastamas, or have had a root canal. (As a side: read about "Why root canals need crowns?"), then dental veneers and cosmetic dental crowns might be a better long term solution. Come in for a consultation and let Dr. Dellinger and his knowledgeable staff help you decide. They can also help you evaluate the cost of teeth whitening and help fit your dental bleaching into your budget.
Can my filling be a tooth colored white filling?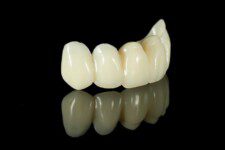 If you have a cavity, or a broken down, decayed and worn tooth that needs a full coverage crown you may prefer to have new tooth fillings, dental crowns and dental bridges, dental inlays and dental onlays that are natural, white dental fillings. You may not want teeth filling that are silver also known as "mercury" fillings. And, many patients do not want all metal crowns that are gold crowns or silver crowns in their mouth. We have the no metal crown solutions for you.
Dr. Dellinger has over 20 years of experience in cosmetic dentistry. His dental work is not only functional and long lasting, but beautiful as well.
Visit our office and let us help restore your teeth with beautiful cosmetic dentistry. With our expertise in composite fillings, teeth bonding and cosmetic crowns, we will help you keep enjoying great tasting food for years to come.