What is full mouth reconstruction?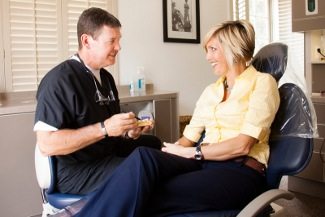 Have you lost all or most of your teeth? Do you have teeth that are hopeless and cannot be saved? Dr. Dellinger with his years of cosmetic and implant and denture experience has the answers for you.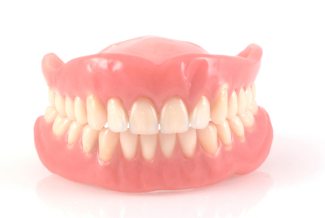 Dentures
Dr. Dellinger's extensive training and years of dental experience make him the best choice for your dental restorative needs. As a cosmetic dentist, Dr. D can help you enhance your smile with healthy teeth cleaning services, dental bleaching, dental veneers and cosmetic crowns, tooth inlays, tooth onlays, tooth colored fillings and cosmetic dentures.
His expertise in implant dentistry makes him your choice for implant supported partial dentures, implant supported dentures, implant supported crowns, and implant supported bridges.
Dr. Dellinger and his team can also gently treat your dental emergency, TMJ and root canal.
Implant Bridge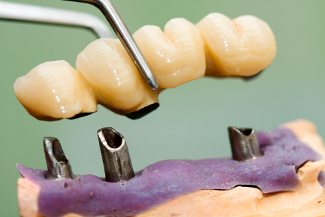 Throughout all of your treatment, Dr. Dellinger and his efficient staff will work with you to help you fit all of your dental needs into your financial budget as they create a healthier and happier New You.